Sports betting in the state of New York has exploded in the wake of its Jan. 8 mobile wagering launch.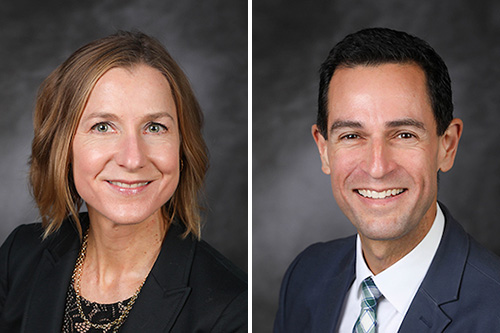 The Empire State has registered at least $1.5 billion in mobile bets since betting platforms became operational, according to data from the Institute for the Study of Tribal Gaming Law and Policy at the University of North Dakota.
That follows a similarly meteoric performance in Arizona, which grew to more than $1 billion over the course of its first three months, trade publication PlayUSA.com reported.
Everywhere sports betting has launched, operators — including tribes, in states where it's legal to do so — have been chasing massive new pots of revenue.
"Sports wagering is everything right now in the gaming world. Tribal casinos are no exception," Dr. Steve Light, co-director for the Institute for the Study of Tribal Gaming Law and Policy, told Tribal Business News. "What tribes have realized is that the next generations of casino patrons want to interact — whether in a retail operation, online or on their phones — with what's happening at the intersections of sports, technology, and entertainment."
However, a complex network of state laws are clashing with existing gaming compacts, which has led tribes to develop different ways of entering the sports betting industry, Light said.
Never miss the biggest stories and breaking news about the tribal economy. Sign up to get our reporting sent straight to your inbox every Monday morning.
Tribes have had to wrestle with determining which forms of wagering are legal under existing compacts, renegotiating compacts to maintain revenue shares and exclusivity, and managing their entry in an often crowded market, among other issues.
Light and co-director Kathryn Rand studied tribal sports wagering in Washington, Arizona and New York to gauge how tribes contended with the new legislation within their existing gaming compacts.
In a webinar in early April, Rand and Light presented their findings to the International Center for Gaming Regulation at University of Nevada Las Vegas, where both are distinguished senior fellows.
During the presentation, Rand and Light presented two primary models for tribal sports betting: the "compact" model, which relied upon existing compacts to establish betting primarily on tribal lands, and the "combined" model, which saw tribes working with state governments and private entities to establish betting operations off of tribal land.
In Washington State, for example, sports betting is limited to in-person bets placed at tribal casinos across the state, which is facing an ongoing federal lawsuit by private gaming company Maverick Gaming. The states and tribes amended their tribal gaming compacts, but sports betting remains exclusively on tribal lands, adhering to Rand and Light's "compact" model.
In Arizona, the state issued licenses to tribes to operate online sportsbooks, which has prompted a rush of new online gaming partnerships and operations, which demonstrates the "combined" model.
"What we've seen is that whether a tribe follows the compact model or the combined model, that impacts not only the regulatory approach, but in turn impacts the competitive market that tribes are operating in," Rand said.
Their presentation focused heavily on the newest online market among the three states they studied: New York, which opened mobile betting earlier this year. Three tribes — the Oneida Indian Nation, Saint Regis Mohawk Tribe, and Seneca Nation — already offering retail sportsbooks initially operated under the compact model after New York authorized in-person sportsbooks in 2019.
"That 2019 law authorized in-person, retail sports bets. Existing state compacts expressly permit tribes to operate any Class 3 game that is subsequently legalized by the state," Rand said. "As a result of that automatic amendment provision, no additional amendments were necessary to authorize tribal sportsbooks."
However, the state's authorization of mobile wagers in September 2021 created a murkier environment that led to questions of whether or not the compacts' automatic amendment provision applied to the new online arena.
Under the new state law, the server for mobile wagers must be physically located on the premises of one of the state's commercial casinos, which means that it "currently does not appear" that the automatic amendment provision applies, Light said.
That left tribes with a few possible methods of offering online bets: locating their own server on a commercial casino's premises, seeking a state license of their own or partnering directly with commercial casinos.
"It does allow for the possibility of a tribe partnering with a commercial casino, including through a revenue-sharing arrangement," Light said. "Commercial operators who entered into an agreement with a tribe had an advantage in competing for a license."
So far, it appears that the tribes have taken that option. Both Oneida Indian Nation and Saint Regis Mohawk Tribe have partnered with Caesars Entertainment, while Seneca Nation partnered with online betting platform FanDuel.
The prevalence of mobile betting — which accounts for more than 95 percent of sports bets in some states, according to a prior Tribal Business News report — has therefore changed the regulatory landscape for tribes in New York, Rand said.
"So this approach (of) requiring tribes to either partner with a licensed casino or seek a state license of their own in order to participate in mobile sports wagering, that transformed New York's approach from the compact model to the combined model," Rand said.
Those partnerships emerged amid a rush of other private companies battling for an edge in the burgeoning market, which has provided stiff competition, Light said.
"In addition to Caesars, FanDuel, DraftKings, and Rush Street, all of which launched in January, BallyBet, BetMGM, Wynn, PointsBet and Resorts World have all launched mobile sports wagering in New York since then," Light said. "These developments mean the New York sports wagering market is crowded and competitive, creating challenges for tribes as the market evolves."
New York's rapid shift in regulatory model has presented a few key lessons for modeling and understanding what lies in wait for the gaming industry and, by extension, tribal gaming.
Chiefly, Rand said the studies prove that mobile gaming is "where the market is for the foreseeable future."
"We think that moving into the mobile and online market is a smart move for many tribes, as building capacity now for online and mobile gaming is likely going to be necessary to sustain tribal gaming as an economic driver for tribal governments and tribal communities in the coming decade," she said during the presentation.
Secondly, tribes in other states lack the advantage that New York tribes had with the automatic amendment provisions in their gaming compacts. While Rand said "a few states" have similar provisions, most tribal gaming compacts will need to go through an amendment process, which will slow tribal entry into mobile gaming markets — if they decide that opening compacts up for renegotiation is worth the risk.
Lastly, Rand pointed to how quickly the competitive environment for tribal gaming changed in New York. She cited the 2013 legalization of commercial gaming, the 2019 legalization of retail sportsbooks, and the pivot to mobile gaming authorization in 2021, all of which caused seismic shifts in the market with each step.
"The competitive environment for tribes has changed a lot in the last decade, especially in just the last year," Rand said. "That's created a great deal of uncertainty for tribal gaming, both legally and in terms of tribes' ability to plan."